Why use technology to aid your System?
In today's world where we can have almost any answer we seek at our fingertips where ever we go, it only makes sense for people to leverage the technological benefits to streamline their productivity systems. While it makes complete sense to compile lists of action items and projects and the someday/maybe buckets for the things we want to do, using a pencil and paper may not be the best option anymore.
Access to your personal information is one of the more critical items for leveraging technology. Having all that you need to know available at the right place and in the right context is necessary to interact with your system efficiently.
Another is about the context, having tools that you can access when you are ready to complete a particular task during the time frame that you need to accomplish it is the other main factor for leveraging these digital tools. After all, leaving your grocery list at home while you are at the store doesn't really help all that much.
What to watch out for…
With the myriad of tools available out there, so many different platforms and options, the goal needs to remain focused on keeping your system efficient. When we talk about efficiency, of course, the system almost needs to operate like an autonomic system, effortlessly integrated into your everyday life.
Friction Points
Wherever you feel the drag in your system or it seems to take more effort to maintain the system than interact with it are definite signs of friction. Something that you are doing or not doing is adding weight to your mental processes. These usually lead towards people getting out of the rhythm and in extreme cases abandoning their systems over time with nothing ready to replace the gap that opens up in their ability to operate efficiently.
Lack of Enjoyment
If you are not lifted by the tools that you are using and aren't engaged in the actions that those tools help you to perform, then you will quickly find them turning into friction points. Find something that you enjoy using and make it your own.
The benefits of Low Tech options
There have been several cognitive studies showing proof that when you write things down that you retain them longer in your long-term memory. With that in mind, I have made a blend of the new and old in my system. I keep both pen and paper with me wherever I go and write down all of the critical items and new thoughts that I need to capture. Later when I have time to process those items I will enter them into my digital tracking system so that I can complete and engage with those items at a more appropriate time.
How do you see your system structuring itself? How can you improve it?
You may have noticed that throughout this entire post to this point, I did not specify any particular technology or application, that was deliberate. It does not matter what flavor of the tool that you leverage, just how it enhances your productivity system.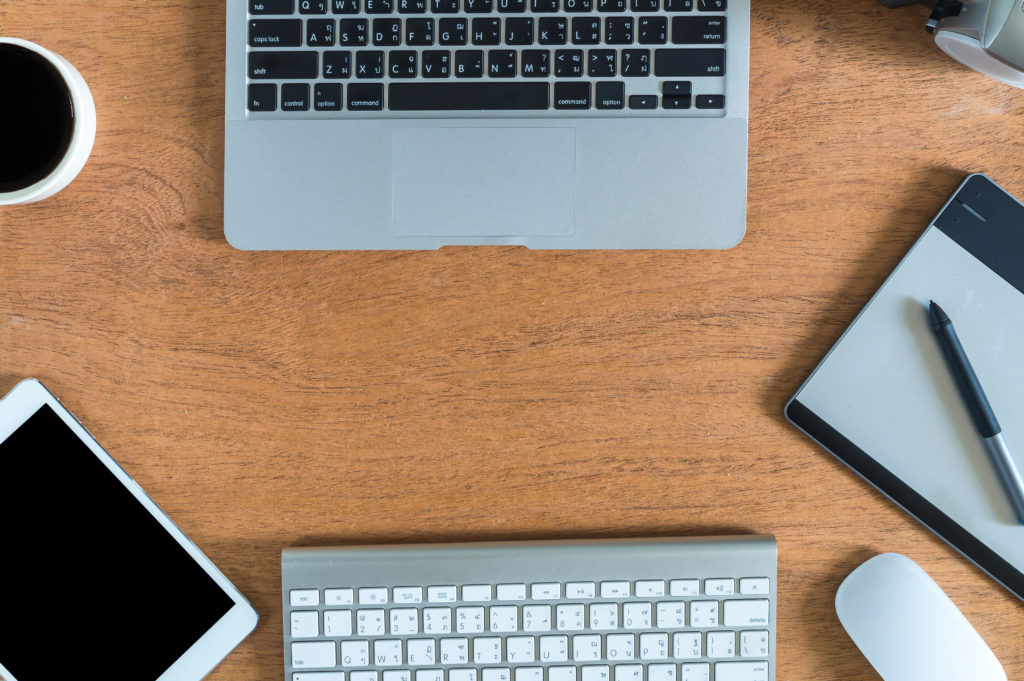 Critical Areas where tech supports my process:
Task Management: Make sure that you have a tool that you enjoy using since this will become part of your everyday activity, also you need to be able to trust that you will engage with this system/process to keep your activity on track and on time. I leverage OmniFocus for this activity.
Resource Storage and Reference: It is great if you keep that content for reference later, but only if you can locate it quickly when there is a need for it. On this particular activity, I leverage several options, the primary ones being Evernote and Microsoft OneNote.
Reviews: Keeping track of where you need to get by also ensuring you know where you have been is also very helpful, it helps to keep you aware of details that may have been missed or other items that are still out there to be completed that you have not captured yet. Evernote's custom templates make this very easy for me to keep track of.
Mind Sweeps and List Management: Any of the tools above can be leveraged for this one, but I have found that tagging these items in OmniFocus help me to keep this list alive and readily at hand in all use cases.